Staking service providers
PoS networks use validators who create, propose, or vote on blocks added to the blockchain. From the customer point of view, Staking is similar to interest savings account in a traditional bank. In DeFi, infrastructure service providers such as staking pools and Staking-as-a-Service providers play the role of the bank, running nodes for decentralized PoS protocols on behalf of investors.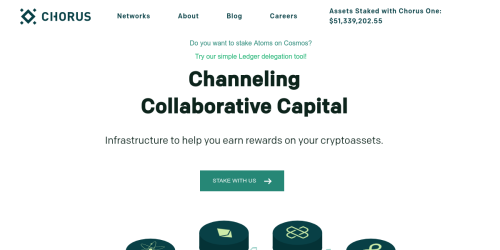 Chorus One is operating infrastructure to secure Proof-of-Stake blockchain networks.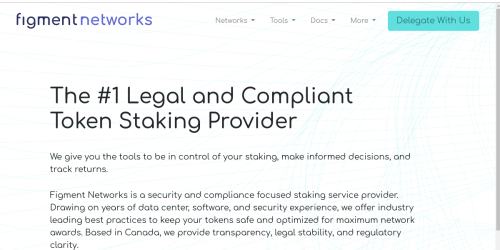 Figment Networks is a security and compliance focused staking service provider.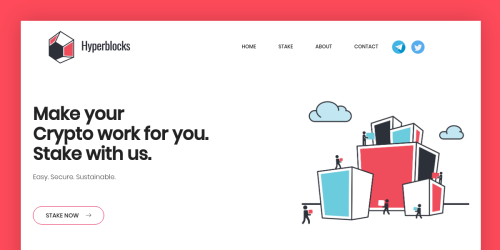 HyperBlocks is a professional Proof-of-Stake (PoS) service for staking Tezos, Tomochain, Cosmos, WAX, Republic Protocol, Aelf.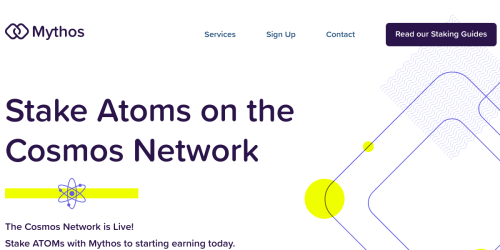 Mythos is a validator service for stakers on Loom and Cosmos networks.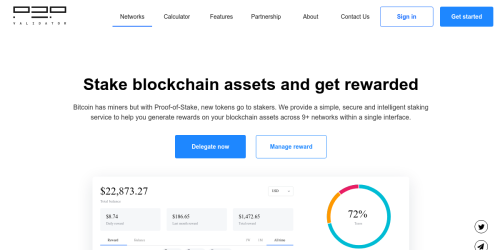 P2P Validator provide staking service to help you generate rewards on your blockchain assets across 9+ networks within a single interface.
POS Bakerz is an infrastructure operator for Proof-of-Stake (PoS) public blockchains, offering staking services. Interview with POS Bakerz team.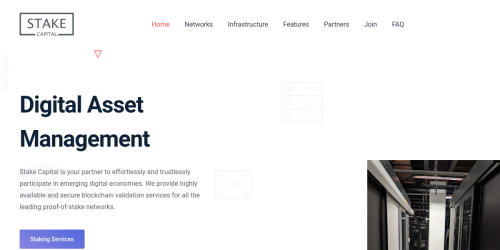 Stake Capital providing highly available and secure blockchain validation services for all the leading proof-of-stake networks.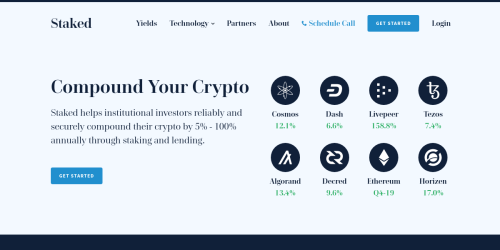 Staked helps institutional investors compound their crypto by 5% - 100% annually through staking and lending.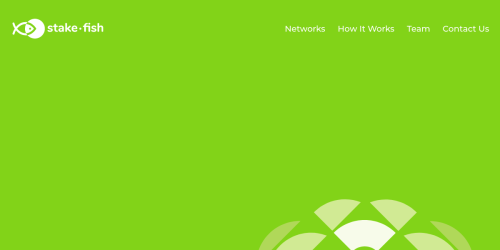 Stake.fish is a staking platform for cryptocurrencies where you can pool your crypto assets and earn an interest from it.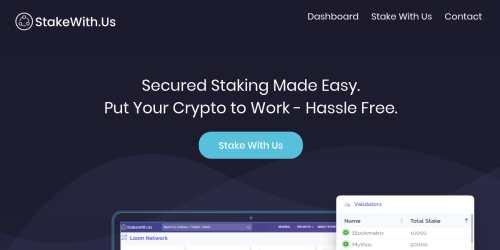 StakeWith.Us is a secure Staking-as-a-Service provider for high quality, Proof-of-Stake based protocols such as Cosmos Network and Loom Network.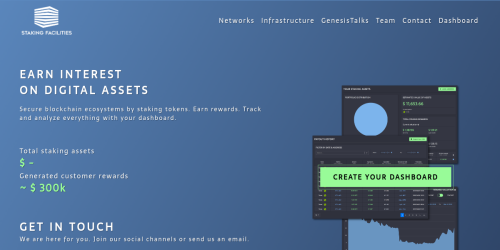 Staking Facilities is a staking as a service provider for Cosmos and Tezos networks.