Decentralized exchanges
Matcha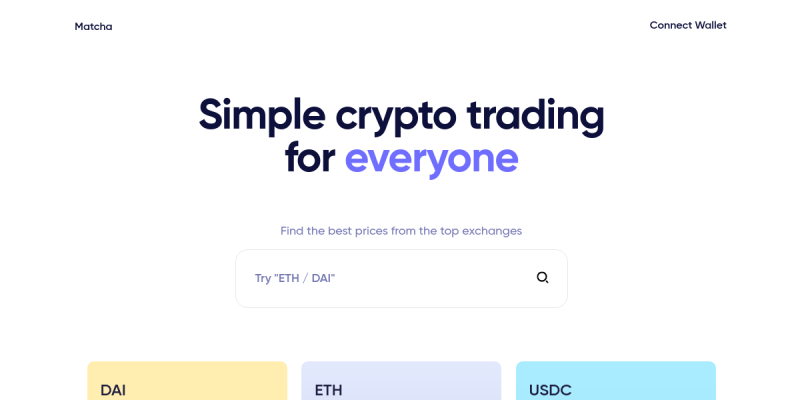 What is Matcha?
Matcha is a crypto trading platform with smart order routing powered by 0x. Matcha aggregates liquidity from multiple sources, including 0x, Kyber, Uniswap, Oasis, Curve, and others. Matcha Alternatives
Matcha token: $ZRX.
Matcha contract address: 0xe41d2489571d322189246dafa5ebde1f4699f498
$ZRX Charts and Liquidity
Matcha Usage Statistics
What do you think of Matcha product?