Lending
Abracadabra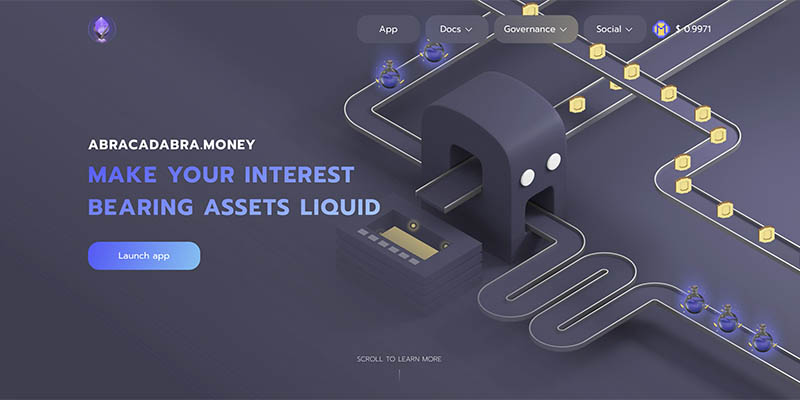 What is Abracadabra?
Abracadabra.money is a lending platform that uses interest-bearing tokens (ibTKNs) as collateral to borrow a USD pegged stablecoin (Magic Internet Money - MIM), that can be used as any other traditional stablecoin.
Abracadabra token: $MIM.
Abracadabra contract address: 0x99d8a9c45b2eca8864373a26d1459e3dff1e17f3
$MIM Charts and Liquidity
What do you think of Abracadabra product?