Derivatives
Mirror Protocol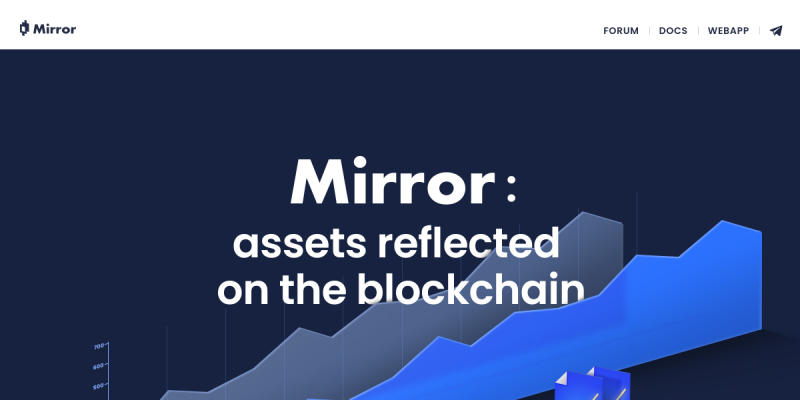 What is Mirror Protocol?
Mirror is a protocol that enables Mirrored Assets(mAssets) synthetic assets that give traders price exposure to real-world assets by reflecting their price activity on-chain. Interview with co-founder
Mirror Protocol token: $MIR.
Mirror Protocol contract address: 0x09a3ecafa817268f77be1283176b946c4ff2e608
$MIR Charts and Liquidity
What do you think of Mirror Protocol product?