Analytics
Analytics is the discovery, interpretation, and communication of meaningful patterns in data; and the process of applying those patterns towards effective decision making.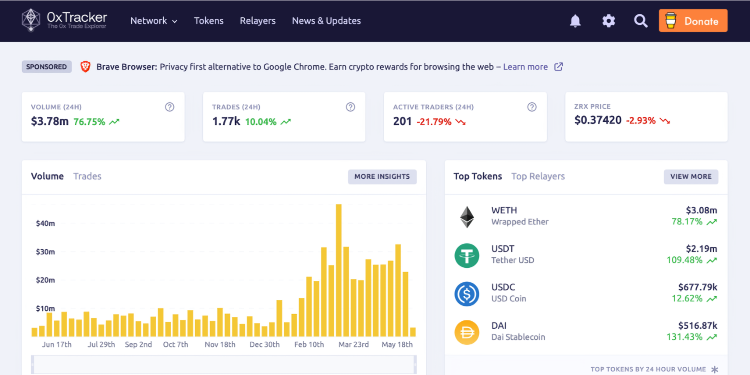 0xtracker is the 0xProtocol trade explorer.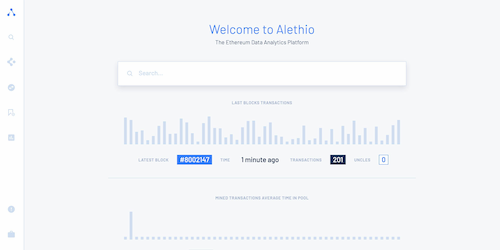 Alethio is a powerful blockchain data, analytics & visualization platform.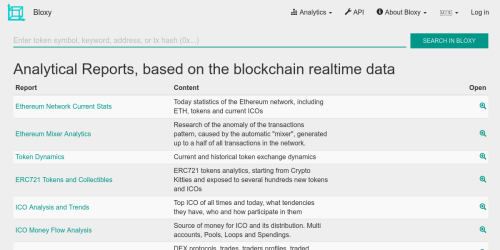 Reports based on the blockchain realtime data DEX Trades Analysis, DEX Arbitrage Analysis, Margin Trade Positions.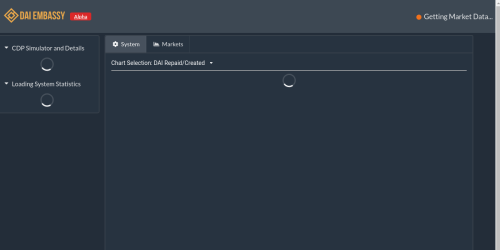 Collateralized Debt Position (CDP) statistics and management tools for the MakerDAO platform.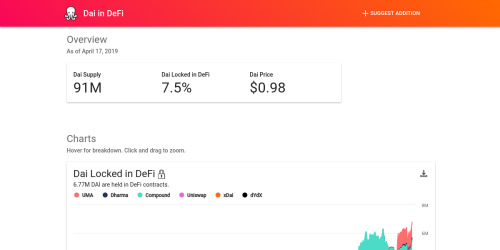 Deep analytics on DAI current state.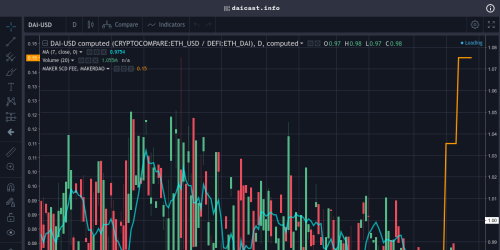 DAI price dashboard with TradingView charts.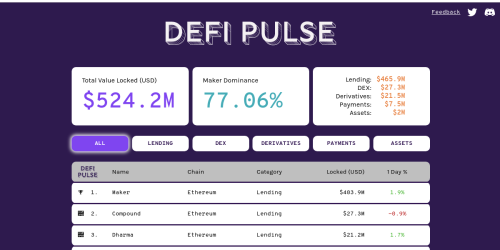 Defipulse tracks ETH + tokens locked in DeFi projects by total value and dominance by category.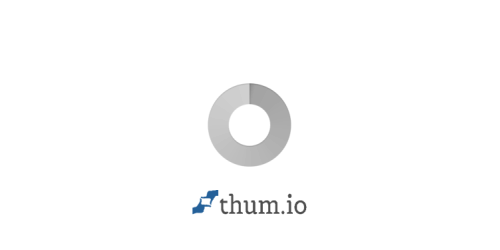 DeFi Tracker is a watch-mode DeFi portfolio tracker across multiple protocols.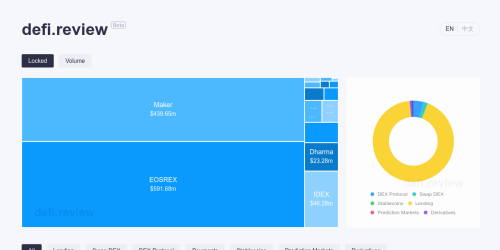 defi.review is an interactive dashboard with charts tracking key metrics for DeFi projects.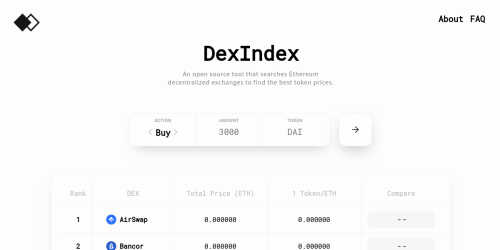 DexIndex is an open source tool that searches Ethereum decentralized exchanges to find the best token prices.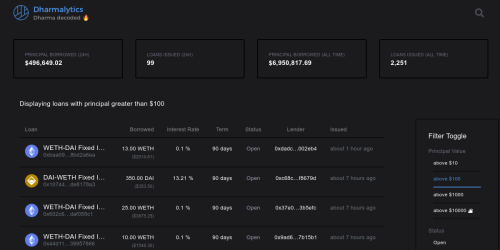 Dharmalytics is an interactive loan explorer for Dharma.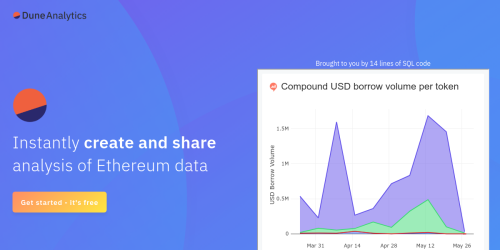 Dune Analytics allows you to instantly create and share analysis of Ethereum data. Smart contract data is converted to a human-readable format that can be queried with SQL.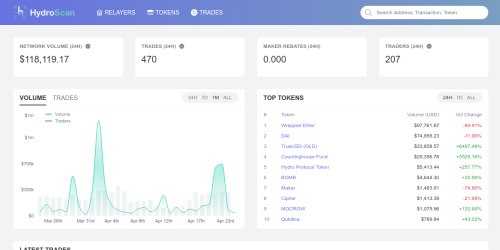 Hydroscan shows the data of relayers, tokens and trades on Hydro Protocol.
Tracking Kyber Network's Trades, Activities, and Burnt Fees.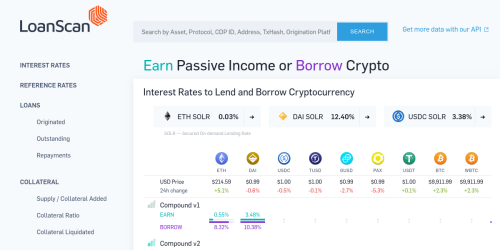 LoanScan provides data and analytics for loans issued via open finance protocols on the Ethereum blockchain.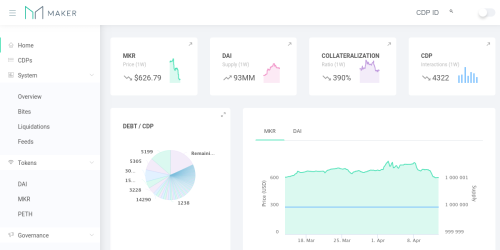 A platform analytics dashboard to track CDPs, overall system statistics, Dai and MKR transactions, and more.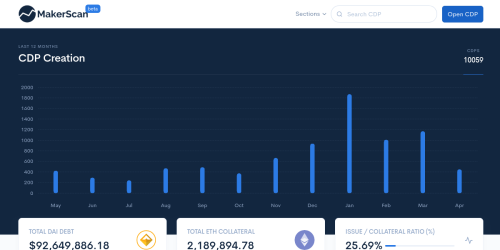 A MakerDAO CDP explorer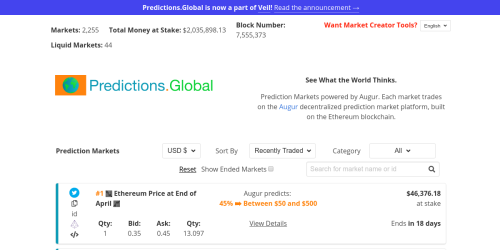 Shows a list of all the markets on Augur.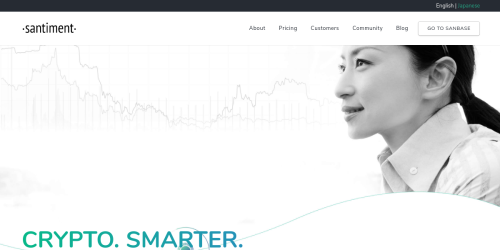 Santiment is a platform for accessing social & curated crypto data, on-chain crypto metrics and market insights.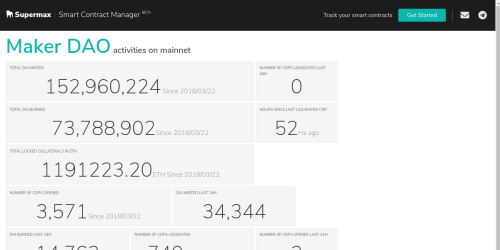 Scout dashboard shows the Maker DAO stats and activities on mainnet.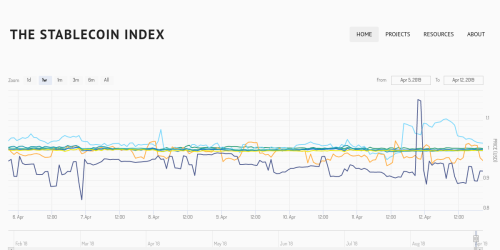 Tracks and monitors the price, volume, and volatility of stablecoins.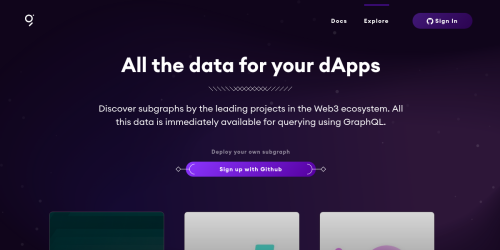 The Graph is a decentralized protocol for indexing and querying data from blockchains.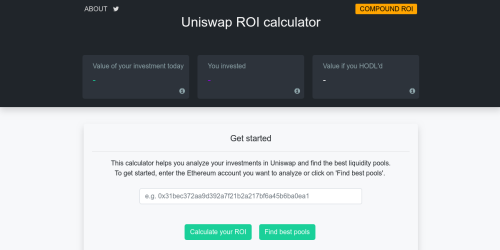 Uniswap ROI calculator helps you analyze your investments in Uniswap and find the best liquidity pools.